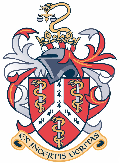 Our Strategy
The FFLM's strategy highlights our objectives for 2020/21, outlining ways that we will lead and support our members and shape the future of forensic and legal medicine.
This is the first time that a formal strategy has been published by the FFLM and we have included the progress made over the past six months.
You can download the FFLM's Strategy for 2020/21 here.
Strategy Survey
In December 2020, a survey on our strategy for 2020/21 was circulated to FFLM members.
Thank you to all those you responded. The answers were reviewed at the FFLM Board's Strategy meeting on 27 January 2021 –  the FFLM will be working towards addressing the matters raised.
The survey responses can be viewed here.