President
BA, LLM, MD, FRCS, FFFLM, FCS(ECSA), RCPathME, ACIArb, Mediator
Senior Coroner
Paul Marks qualified in medicine in 1980 and trained in neurosurgery in London and Cambridge. He specialised in intracranial vascular surgery, pituitary disorders and spinal surgery. He has held consultant posts in New Zealand, Leeds and Harrogate.
He read law at Cardiff Law School and was first appointed to Coronial Office in West Yorkshire in 2004.
Paul was appointed as Senior Coroner for the County of the East Riding of Yorkshire and City of Kingston-Upon-Hull in 2012 and was the last medically qualified Coroner to be appointed to a full-time coronial jurisdiction. He has a particular interest in complex hospital deaths and mental health inquests.
He has previously served as Vice President of the FFLM and was on its Research Subcommittee.
Paul lives in rural North Yorkshire.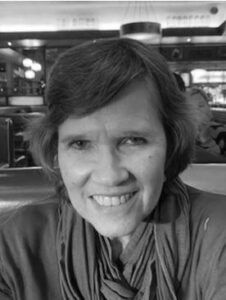 Registrar
MB ChB. FFFLM, DRCOG. DMJ (Clin)
Forensic Physician
I qualified in Birmingham University in 1978, and moved to Manchester in 1980, and joined General Practice as a principal in 1981.
In 1995 I responded to an invitation to find out more about St Mary's Sexual Assault Referral Centre, became inspired by Dr Raine Roberts and Dr Vicky Evans, and joined the team. I have worked there ever since. I retired from General Practice in 2017, but continue to work at St Mary's Centre.
I took the Diploma in Medical Jurisprudence in 1999, and was a Founder Member of the Faculty. I was an examiner for the DFCASA (Diploma in Forensic and Clinical aspects of sexual assault), run with the Society of Apothecaries, and then became an examiner for the Faculty exams in 2008. I was the Chief Examiner from 2013 to 2018, and became the Registrar in May 2020. I am involved in teaching and training in Manchester.
I am passionate about providing excellent care to complainants of sexual assaults of all ages, and about maintaining standards in forensic medicine generally.
I live in Saddleworth with my husband and 3 very spoilt cats, and when not working I am learning to play the saxophone.
Treasurer
MBE, MBBS, FFFLM, DMJ, DAB
Sessional GP, GP Appraiser, Forensic Physician (General Forensic & Sexual Offence Medicine), Section 12 doctor
I have spent all of my working life in the North East of England. I joined a GP practice in 1978 and stayed there for 38 years. I was originally the token 'lady doctor' to deal with women and children's care.
As a result of that I answered a request in 1989 from Durham Constabulary for a GP who would be prepared to undertake sexual assault work.
With virtually no training I embarked on SOM work. In 1998 I was sent on update training for police surgeons which was held at Harperley and I met the wonderful Michael Knight who encouraged me to attempt the DMJ. I discovered that I had absorbed a lot of general forensic knowledge and thoroughly enjoyed the preparation for the exam.
I started general police surgeon work (to fill in a vacancy for 2 months) in 2000 and carried on from there. I had also developed an interest in drug and alcohol issues and obtained the St George's Postgraduate Diploma in Addictive Behaviour in 2002.
This was all done alongside full time GP and family and horses.
Durham opened its' SARC in August 2004.
I became a Foundation Member of the FFLM in 2006 and became involved with the Introductory Course for FMEs which was still being run at Harperley Hall in County Durham with Professor Ian Wall and Dr Margaret Stark. As a result of this involvement I was awarded Fellowship of the FFLM in 2009.
We acquired CCPs (custody care practitioners) from nursing and paramedic backgrounds and from 2011 have been an NHS service contracted to the police.
I was awarded the MBE in 2011 for 'services to policing'.
I am also an appraiser, Section 12 doctor and a member of the North of England Approvals Panel (for appointment of Section 12 doctors).
In 2019 I was appointed as Treasurer of the FFLM.
I continued to do both GFM and SOM until this year when COVID came along and has made life very difficult.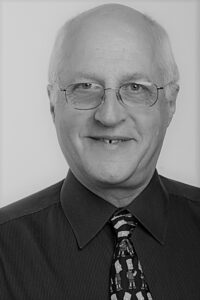 Academic Dean
LLM BA BDS LDSRCS MGDSRCS Eng FFFLM
Senior Dento-Legal Adviser
Practising dentist NHS and Private, general dental practice, community, hospital, special needs 1970 – 2007
Senior Dentolegal Adviser Medical Protection Society / Dental Protection Society 1995 – 2019
Local Dentals Committee (LDC) secretary to 4 LDCs over 20 years. Chair of LDC Annual Conference
General Dental Services Committee (GDSC) member. Statutes & Regns committee
Dentists' Health Support Trust Chair 10 years
Academic Dean FFLM from 2019
Archers Addict
Assistant Registrar
Role vacant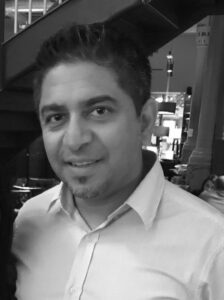 Vice President Forensic Medicine
MUDr. (MD), FFFLM (RCP), DFMB, RCPathME, Section 12(2) doctor
Forensic Physician (General Forensic & Sexual Offence Medicine), Medical Examiner (RCPath), Section 12 (2) approved doctor, FFLM approved Appraiser
Shiraz Qualified from the Charles University in Prague in 2001. He continued his career in research in Czech Republic, following which he moved to the United Kingdom and started working full time in the field of Clinical Forensic Medicine since 2005.
Working full time as a Forensic Physician in the field of General and Sexual Offence Forensic Medicine he gained vast experience under the mentorship and inspiration from Dr Michael Knight, Dr Michael Wilks, Prof. Ian Wall, Dr Margaret Stark.
He has worked with Devon and Cornwall Constabulary, Avon and Somerset Constabulary, Thames Valley Police, Northamptonshire Police, Humberside Police, Gwent Police and South Wales Police. He has provided training to several Forensic Physicians and Police staff whilst working for various private providers.
Since 2012, shiraz has been an active Examiner for the FFLM Membership Exams. He is also a Section 12(2) Approved Doctor in the field of Mental Health.
He is currently the Clinical Lead for the South Wales Police since 2016 and a member of the Royal College of Pathology as a Medical Examiner.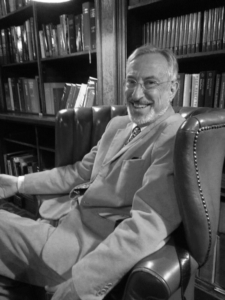 Vice President Medical Coroners
MRCP MSc FFPHM LLB LLM
Senior Coroner
Andrew has been a paediatrician, GP, medical director, and public health consultant, before his career in law. He gained an LLM in public law with a dissertation on the statutory duty of quality.
He was called to the Bar at The Middle Temple and transferred to practice as a consulting solicitor. He became a part-time assistant deputy coroner in 2007 and was appointed as HM Coroner for London Inner South in 2010. He investigates deaths in five hospitals, three of which are specialist centres and several mental health institutions, which lead to his regularly instructing medical experts. The jurisdiction has 4 prisons and there is a range of travel, industrial and domestic accidents, drownings and police custody deaths, leading to about 15 jury inquests and use of a wide range of experts.
He has written on health policy, edited books on primary care needs assessment and Health Law and published on communicable disease law, NHS system failures and anonymisation. He has researched what is a natural death and published in peer reviewed scientific and legal journals. He is the author of four chapters in the leading text of Jervis on Coroners. He is Professor of Coronial Law at Queens Mary's, William Harvey Research Institute, University of London.
Vice President Medico-Legal Medicine
LLM, MBA, FRCP, FRCGP, FFFLM
Head of Professional Standards and Liaison Medical Defence Union
Dr Mike Devlin is Head of Professional Standards and Liaison at the MDU, having been a medico-legal adviser for over 15 years, latterly as Head of Advisory Services. He is the MDU's Responsible Officer. He is Vice-President (Medico-Legal) of the Faculty of Forensic & Legal Medicine and was a member of its Academic Committee and was an examiner of for the MFFLM until 2014. He is an international editorial board member of the Journal of Forensic and Legal Medicine. He was Treasurer of the FFLM from 2011 to 2015. He has had many articles published on medico-legal matters in various medical journals and papers in the UK and Ireland as well as a book chapter. He has a significant amount of experience in teaching and assessing knowledge in medico-legal subjects.