Membership
The FFLM has members from all over the world  and from diverse career paths.  Many of them are diligent volunteers, supporting and promoting the goals and activities of the Faculty.
The specialty covers professionals working in four related disciplines:
forensic medical practitioners (forensic physicians, forensic pathologists, forensic psychiatrists, forensic odontologists);
medico-legal and dento-legal advisers;
clinicians working in secure and detained settings;
and medically-qualified coroners.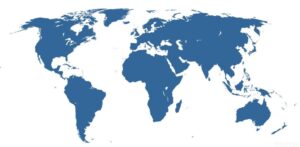 How can I become a member?
Make an Application
The Membership & Fellowship Committee considers applications throughout the year.
| | |
| --- | --- |
| Meeting Date | Submission deadline |
| 05 December 2023 | 21 November 2023 |
| 06 February 2024 | 30 January 2024 |
| 02 April 2024 | 26 March 2024 |
| 04 June 2024 | 28 May 2024 |
| 06 August 2024 | 30 July 2024 |
| 01 October 2024 | 24 September 2024 |
| 03 December 2024 | 26 November 2024 |

Read below or apply here
Pass an FFLM Examination
Visit the Examinations page

'relevant and accessible training days'
'keeps  me up to date with conferences, guidelines  and information'
'guidance on evidence based procedures and protocols'
'access to training materials'
'updating advice on policies and procedures'
'meeting colleagues at the national and local meetings'
'gold standards of practice'
'educational excellence'
'promotes Forensic Medicine'
'training and postgraduate qualifications'
'weekly electronic newsletter is excellent'
'training and peer support in forensic and legal medicine'
'opportunities for professional development'
'regularity of communication superb'
'a competent body to consult on all issues forensic'
'the FFLM is wonderful, it is well worth being a member, without membership I would be very uncertain about my day to day work'