Honorary Fellowship Benefits
Honorary Fellows have:
Access to Members' only content e.g. documents, committee information, Members list
Access to the Royal College of Physicians Library and Information Centre
Access to Royal College of Physicians Accommodation
Access to FFLM member rate for courses and conferences
Access to FFLM weekly News Bulletin
Post-nominals HonFFFLM
Diploma of Membership
Description of Benefits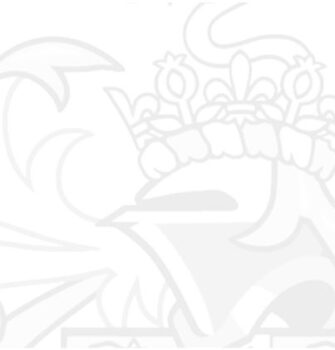 How to nominate an Honorary Fellow
Honorary Fellowships of the Faculty may be bestowed on individuals by the Board in recognition of exceptional contributions to the field of forensic and legal medicine and are not otherwise eligible to become Fellows of the Faculty.
Honorary Fellows need not be medically qualified but should be deemed persons of eminence who have rendered exceptional services to the science or practice of Forensic and Legal Medicine.
Honorary Fellowship is the highest honour the FFLM can bestow. The Faculty would hope that those individuals elected as Honorary Fellows will act as ambassadors for the aims and values of the FFLM in raising standards in forensic and legal medicine and protecting vulnerable people.
Honorary Fellowship will not be awarded simply due to working within a senior position within the field, rather it is for individuals who have made an exceptional contribution to improving education, quality of service, research or raising the profile of forensic and legal medicine.
To make a nomination please  read and complete the proposal form (below) for consideration at the next Membership & Fellowship Committee (MFC).  The submission closing dates are available for each meeting held during the year. If you are uncertain about the eligibility of the person you wish to propose, and would appreciate comments from the MFC, please send a short summary to forensic.medicine@fflm.ac.uk .
Please note, honorary fellows can only be nominated by existing fellows and cannot self nominate.
If the MFC approve your nomination,  they will write to the nominee, who will then need to complete and sign a Form of Faith, then the nomination will be shared with the Board for ratification to complete the process.
After Board ratification, a diploma certificate will be prepared and the Honorary Fellow will have the choice to have this presented at the next Annual General Meeting, or posted.
See the list of FFLM Honorary Fellows
Honorary Fellows are considered persons of eminence who have rendered exceptional services to the science or practice of Forensic and Legal Medicine
Honorary Fellows

Fees
Application fee – £0
UK Annual Membership – £0
Overseas Annual Membership – £0
Honorary Fellowship Proposal Form