Membership Benefits
Student Affiliates have:
Access to Members' only content e.g. documents, committee information, Members list
Access to the Royal College of Physicians Library and Information Centre
Access to Royal College of Physicians Accommodation
Access to FFLM member rate for courses and conferences
Access to FFLM weekly News Bulletin
Access to current FFLM webinars series free of charge
Online access to the Journal of Forensic and Legal Medicine
Student Affiliate Membership with the Faculty entitles the individual to the full range of academic, educational and other facilities available to full Members. The distinction is that Student Affiliate Members do not have voting rights and are not able to use their Student Affiliate Membership as a designator.
Description of Benefits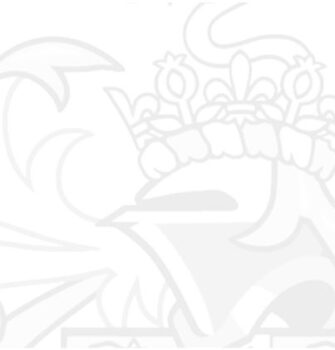 Eligibility & Application
Student Affiliate Membership with the Faculty is open to those who:
1. are full or part-time students enrolled at an accredited university
AND
2. are studying in a field and at an educational institution that the Board determines is appropriate for the purpose of Student Affiliate Membership.
If you meet the requirements, you can complete the online form below for consideration at the next Membership & Fellowship Committee (MFC).  The submission closing dates are available for each meeting held during the year.
For the MFC to approve your application, you then need accept and sign a Form of Faith, and make your subscription payment, and then your membership will be shared with the Board for ratification to complete the process.
The usual subscription year commences in July and concludes at the end of the following June.
FFLM Medical Undergraduate Prize & S R Johnson Medal
Background:
This prize has been set up in the memory of S.R. Johnson, a detective who sadly died at 48 years of age, of natural causes, during a long and distinguished police career which included covert work.
Aim of prize:
The aim of the prize is to encourage medical undergraduates to gain exposure to forensic/legal medicine, consider careers in this field and to begin to develop scientific skills such as research/audit project delivery, literature review as well as concise academic writing for academic paper submission and the presentation of work at scientific conferences.
Prize/Medal:
The winner will receive a £200 prize and be invited to present the paper at the annual meeting of the FFLM. The successful applicant will also be awarded the S.R. Johnson medal for medico-legal investigation.
The winning application (and any other suitably strong applications) would be encouraged to submit their paper to the journal for peer review assessment with a view to possible publication.
Applications:
Applications are now invited annually from current UK and Irish medical students for this prize. The closing date is Saturday 31 December 2022. Applications will be assessed by the President of the FFLM, the Academic Dean and Dr Paul Johnson, who endowed the prize.
Applicants should submit the written-up results of a small research or audit project, or an unusual/illustrative case report with full literature review.  The subject matter should be from the broad field of forensic and legal medicine (including forensic medicine, pathology, odontology and psychiatry) and preferably have relevance to the investigation of serious crime or potentially suspicious deaths.  The application should be in the form as a "ready to submit" scientific paper to the Journal of Forensic and Legal Medicine which should adhere to the Journal's guidelines for submission, which can be found online.
For further information and for submission of applications please contact Tessa Lewis at Tessa.Lewis@fflm.ac.uk.
MSc in Forensic Medical Sciences students
Some MSc in Forensic Medical Sciences students will have their first year of FFLM membership arranged and funded by their school and should check the student handbook before applying.
This type of membership varies slightly from that described above:
membership period commences in October and concludes at the end of  the following September
the school arranges the application process and students will be notified of their membership details
if a student wishes to renew at the end of the student year in September, their subsequent subscription will commence in October and conclude the following June, to bring the subscription year in line with rest of the FFLM renewals and will be charged pro rata
Fees
Application fee – £0
UK Annual Membership – £27
Overseas Annual Membership – £27