The FFLM Annual Conference is our flagship event which takes place each spring in different locations across the UK.
Each year we have excellent programmes which feature internationally renowned speakers and experts in the field of Forensic and Legal Medicine.
Our conferences are attended by a wide range of doctors, nurses, paramedics and legal professionals practicing within the field. Our membership includes world renowned experts in the field as well as a large number of influential and senior clinicians who are involved in the running of services both in the UK and around the world.
Click on the links below to see our past conference programmes: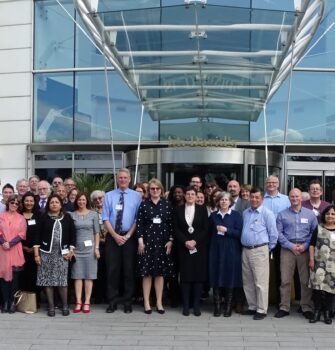 | | |
| --- | --- |
| Year | Venue |
| 2022 | Royal College of Pathologists, London |
| 2021 | Virtual |
| 2020 | Virtual Annual General Meeting (no conference due to COVID-19) |
| 2019 | St David's Hotel, Cardiff |
| 2018 | Royal College of Physicians, London |
| 2017 | Hilton, Belfast |
| 2016 | Royal College of Physicians, London |
| 2015 | Highcliff Marriott Hotel, Bournemouth |
| 2014 | Queen Hotel, Chester |
| 2013 | Weetwood Hall, Leeds |
| 2012 | Royal College of Physicians of Edinburgh |
| 2011 | Holiday Inn – Regent's Park, London |
| 2010 | Renaissance Hotel, Manchester |
| 2009 | Royal College of Physicians, London |
| 2008 | The Tudor Park Hotel, Maidstone (programme unavailable) |
| 2007 | Royal College of Physicians, London (programme unavailable) |