E-learning course
 
The FFLM, in conjunction with Ulster University, has an in-depth e-learning programme to assist candidates in their preparation for the following examinations:
The Diploma of Legal Medicine (DLM)
Part 1 Membership of the Faculty of Forensic & Legal Medicine (MFFLM)
Licentiate of the Faculty of Forensic & Legal Medicine in Sexual Offence Medicine (LFFLM – SOM)
Part 2 Membership of the Faculty of Forensic & Legal Medicine (MFFLM) in Sexual Offence Medicine
The content of the modules will also support colleagues working in forensic medicine and other specialties. They may also be of interest to others e.g. coroners, dentists, lawyers.
The overall aim of these e-learning courses is to provide an academically challenging and vocationally relevant education for doctors, health care professionals and other individuals who wish to study Forensic and Legal Medicine at a higher level and obtain a relevant qualification in the subject.
Study at home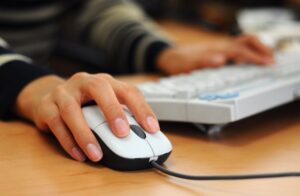 E-learning courses are delivered fully online and offer flexibility, enabling you to study at your own pace, any place and any time.
All that is needed to access the e-learning resources is a computer or device with an internet connection and a browser.
Modules
The courses are modular ones (set out below) and cover the whole of the DLM and MFFLM Part 1 syllabuses and the whole LFFLM and MFFLM Part 2 (SOM) syllabuses. However, further reading and study is essential to pass any of these examinations.
FFLM Exam Guidance
Structure of healthcare delivery in the UK
Regulation of HCPs
Sources of Law and Legal Systems
Criminal Law – an introduction
Criminal Law – Sexual Offences in the UK
Criminal Law – Police Powers
Criminal Law – Murder and Manslaughter
Civil Law
Consent
Confidentiality
Philosophical Medical Ethics and Medical Ethics in Practice
Children and Young People
Death and Dying
Mental Health Law
Prescribing
Report Writing and Giving Evidence
Principles of examination: initial contact and exam
Principles of examination: Documentation and disclosure
Principles of examination: Aftercare and Safeguarding
Forensic Sampling
Genital Anatomy and injury interpretation (children)
Genital Anatomy and injury interpretation (adults)
Contraception and Sexually Transmitted Infections
Payment
The newly updated e-learning modules were launched on 07 May 2019.
The course fee is £850.00 for 12 months access, and new applications can be processed via this link: