Happy Allied Health Professionals Day!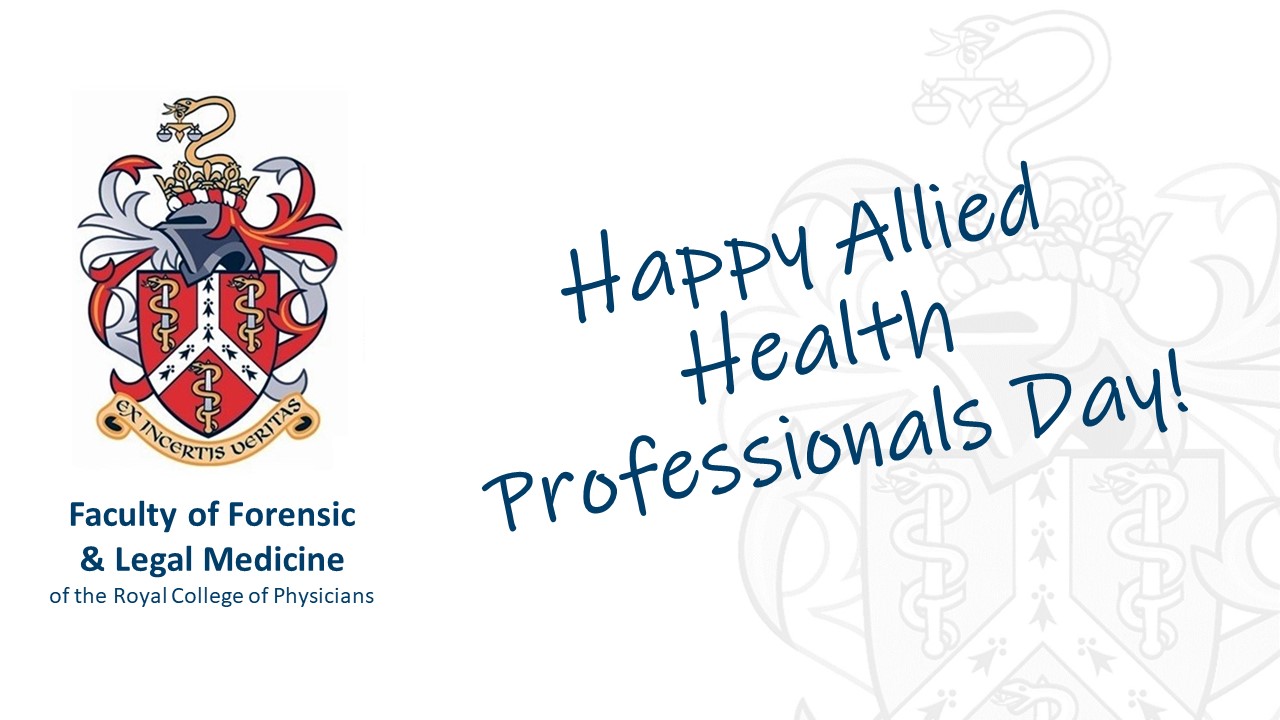 Saturday 14 October is Allied Health Professionals Day! AHPs play an important part in the healthcare service and this day is a chance to highlight the pivotal role paramedics, nurses, and other AHPs play. Whilst NHSE has a list of 14 AHP roles, including paramedics, at the Faculty we would also like to recognise the equally important role our nurse colleagues play. Through multi-disciplinary work, we celebrate this day with you and recognise the value you bring to vulnerable people's lives daily.
Our Registrar, Dr Iain Brew said:
"The Faculty recognises the importance of the multidisciplinary team in both the delivery of quality healthcare to vulnerable patients and in supporting the delivery of justice by careful forensic practices by well-trained staff. We are proud to provide a supportive and educational hub to develop and drive best practice for the entire team working in these vital services."
Our President, Dr Bernadette Butler commented:
"The word 'allied' means, amongst other definitions, working with others having a common purpose or goal, which is essential in delivering high-quality healthcare.  The Faculty is pleased to mark Allied Health Professions Day."
Keep an eye out for our series of 'A Day In The Life Of', which will be starting soon with a A Day In The Life of a Custody Paramedic!