Welcome to the FFLM Conducted Energy Device Hub
A Conducted Energy Device (CED) is the generic term for a device commonly referred to as a TASER™.
Until 2021 national guidelines required all individuals exposed to CED to be assessed by a doctor. Following consultation with a wide range of stakeholders this was changed in May 2021 to allow appropriately trained nurses and paramedics to conduct these assessments as well.
In Autumn 2020, the FFLM convened a joint working group with representatives from The United Kingdom Association of Forensic Nurses & Paramedics (UKAFNP), The College of Paramedics, The Royal College of Nursing (RCN), The National Police Chiefs' Council (NPCC), and The Royal College of Emergency Medicine (RCEM) to update our guidance and develop a range of useful resources which are collated here.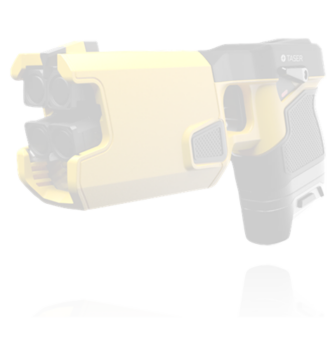 Useful Documents
In the links below you will find a range of useful documents to aid in understanding the assessment of those exposed to a CED.
Whilst the guidance has been developed utilising a range of expertise and knowledge the Conducted Energy Device Joint Working Group recognises individuals, their situations, health care professionals, forensic health care providers and the forces they serve all vary. This guidance cannot, therefore, cover all possible scenarios. The ultimate responsibility for interpreting and applying guidance, the use of current information, and an individual's overall care and well-being resides with the treating health care professional and their employer.
The information within the guidance below has also been reviewed and supported by the Association of Ambulance Chief Executives.
Taser™ X2 Probe Removal
Taser™ T7 Probe Removal
Training Courses
In addition to the resources above, the FFLM has been tasked to develop and deliver a course to train clinicians in the assessment of individuals post deployment of conducted energy devices.
This is in line with the requirements in the circular by NPCC which advises that where a nurse or paramedic (who does not have an ACP qualification equivalent to the RCEM credentialing scheme) is to assess individuals post CED discharge they must have undergone:
Induction training in General Forensic Medicine via a course following the FFLM syllabus and standards for this induction training
AND
A bespoke CED course approved by the FFLM and supported by the NPCC
We have worked hard to minimise the cost of this course but we do need to cover travel, expenses, and time for facilitators, office staff time to book and administer the course, development time of the course and assessment tools, and expenses for the training kit required.
Course fees are:
1-10 Candidates £1400
With additional places being £140 per candidate.
Train the trainer courses will follow the initial rollout (likely in Spring 2022).
The syllabus is available here.
For corporate enquiries to arrange block bookings please complete this form.
For individual enquiries please complete this form (if we are able to include you in a corporate booking local to you we will, otherwise we will contact you once there are sufficient numbers to run a bespoke course).
In addition to this training clinicians may find ATOMIC (Addiction To Medication Improving Care) and NEPTUNE e-Learning resources useful.
Membership of the working group
Chair
Dr Liliane Field Assistant Deputy Coroner, Faculty of Forensic & Legal Medicine
Members
Miss Marg Bannerman Education Officer, UK Association of Forensic Nurses and Paramedics
Ms Jessica Davidson Chair, Nursing in Justice and Forensic Health Care Forum, Royal College of Nursing
Dr Alex Gorton Founding Assistant Registrar, Faculty of Forensic & Legal Medicine
Mr Andy Harding Strategic Manager for Less Lethal Weapons, National Police Chiefs' Council
Ms Jaqualine Lindridge Consultant Paramedic, College of Paramedics
Mr Matt Peel Advanced Clinical Practitioner, UK Association of Forensic Nurses and Paramedics
Ms Jennie Smith President, UK Association of Forensic Nurses and Paramedics
Dr Simon Smith Immediate Past Chair, Quality in Emergency Care Committee, Royal College of Emergency Medicine
Ms Francesca Tamblyn Less Lethal Weapons Support Officer, National Police Chiefs' Council
Mr Dave Tremlett Lead Nurse, UK Association of Forensic Nurses and Paramedics
CEDHub Feedback Form
Feedback on CED Guidance